Take part in International Print Day
Print professionals around the world are being encouraged to participate in the International Print Day 2015 (IPD15), a global 24-hour event being held Wednesday, Oct. 14, 2015, in which social media will be used to highlight the creativity, importance and power of print and paper.
The theme for this year's International Print Day is "#PrintNOW." Along with #IPD15, that hashtag has been designated for all print professionals to use when they share examples of print on social media such as Twitter, LinkedIn, Instagram, Pinterest, Facebook, YouTube and others. Commercial printers, print buyers, paper mills, graphic designers, book publishers, marketers and manufacturers are urged to participate in this global sharing event.
"Produced a cool project recently? Used new paper or substrates? Share and tag it! Have new equipment? Wrapped a vehicle? Share and tag it! Designed something spectacular?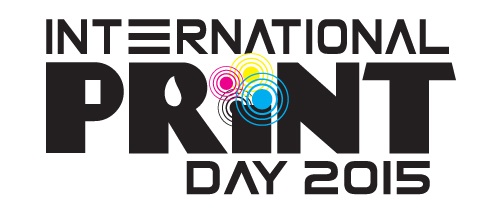 Saw some spectacular print out in the world? Been to a great print event or tradeshow? Show everyone through pictures, videos and posts and share away!" exclaimed Deborah Corn, Principal at Print Media Centr, and founder of International Print Day.
« news overview